Courses
Our base at Ocean Studios at the Royal William Yard is now home to our new programme of vibrant creative educational courses:
PHOTO-COLLAGE WORKSHOP
A day working with artist Elizabeth Orcutt to explore digital image-making, creative still life photography and photo montage techniques. Use collage to make images representing yourself through your hobbies. A fun creative Saturday for teenagers to enjoy this Summer.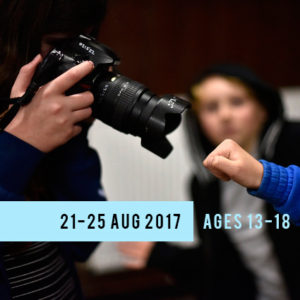 FOTO FILM SUMMER SCHOOL
A one week Summer School for 13-18 year olds to develop photography and filmmaking skills. You'll be using our studio, darkroom and media suite to learn digital and analogue photography as well as develop creative ideas through filmmaking.
DESIGN A DIORAMA
Using your own photographs and new digital photography as a starting point you will be printing your work, cutting layers from images and building three-dimensional framed dioramas that will be up on your wall at home the same day.