Tellus Tales – Immersion
I think I can define the second month by the word 'immersion'. While the first one was useful for me to settle in, I've spent this one trying to concentrate on the life of the city, of the family, on the routine and on the language.
I like to experience the essence of the cities I travel in, trying to become a part of it, and I don't think there's a better tour guide than a camera. I got to know Plymouth in many ways, from the seafood festival, to the event for climate change, to the festival of respect and graduation ceremonies.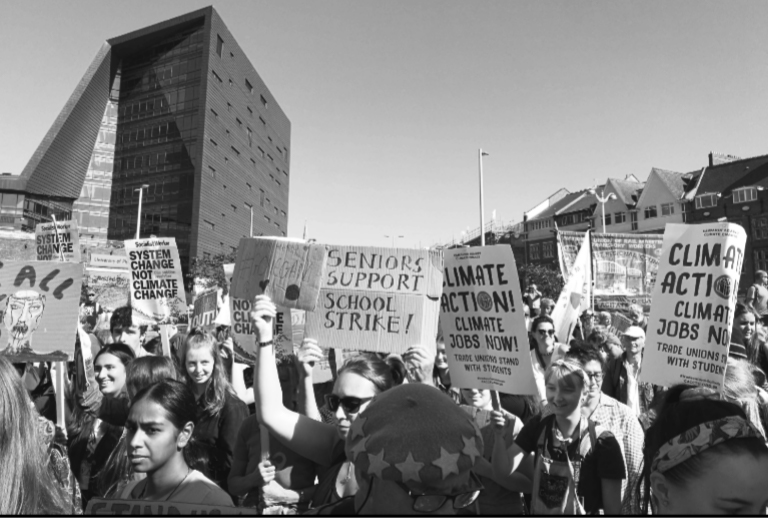 My friends and I had the chance to travel from Plymouth to explore Devon and Cornwall, planning a different destination every weekend. So far we've been to Totnes, Torquay, Looe, and Calstock. One of my favourite parts of the day is the journey. I like looking out the window of the train and watching as the landscape changes. Unfortunately, we have too many destinations and not enough time to visit all of them!
During the week at work, I try to learn something new every day. In the Darkroom, I've made my first prints with a bit of help from Molly, and I loved the sensation of watching my photographs develop. I've learned some new skills in photoshop and had the opportunity to set up some exhibitions, creating new compositions from blank spaces.