Meet the Team – Matthew Pontin
How did you come to work at Fotonow?
I was freelancing as a photographer in Cornwall, mainly juggling creative and educational projects. I had always enjoyed collaboration through work, so founding a social enterprise felt like a natural step. I've been running the company ever since!
How do you use your spare time?
As a dad to two boys, there really isn't much spare time, I try to get involved in all things Plymouth where possible. I volunteer managing St Saviours CIC, a new community hub on the Barbican, working in partnership with The Lenkiewicz Foundation.
What are the big issues driving your work?
We're currently working with Open Eye Gallery (in Liverpool) to support the development of the Socially Engaged Photography Network, in the future we will be producing some events for South West network members. Photography (and film) is the democratic tool for people to question the world, we now communicate using pictures – and more than ever before we need to understand the power that media has upon our lives.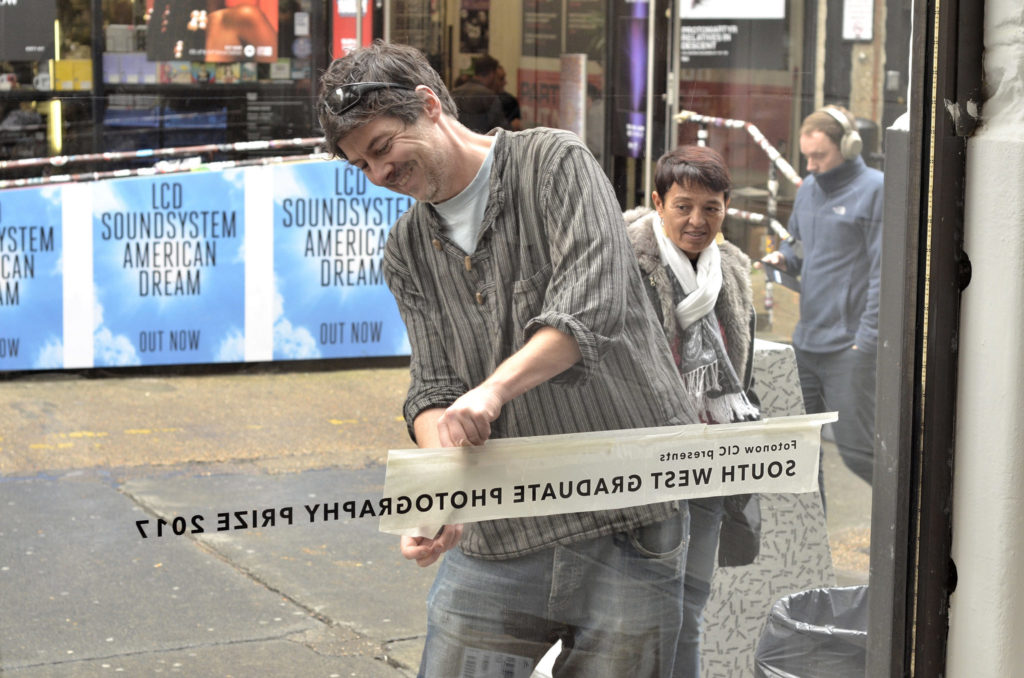 What's inspiring you right now?
Quite simply the increase in socially motivated entrepreneurs making things happen in Plymouth. As a social enterprise, it is really helpful to have ambitious independent businesses pop-up around us, we have far more support for reflection and sharing than when we began in 2009. I'm also quite uninspired by action on climate change and planning for the future, which will very likely begin to drive some future plans here – we recently declared a climate emergency.
What are you enjoying working on right now?
We're about to build an archiving station to roll out in working with older residents in the city, we think there must be a treasure trove of images and stories in this city and want to create a fun means for residents to meet our team, share photos and tell us something about their lives in Plymouth.