One Planet Living Action Plan Training
Why was the Action Plan Training important to me?
Recently I had the amazing opportunity to receive Bioregional's One Planet Living Action Plan training. Thanks to my Rank Development Fund Bursary I was able to attend, even if my application was last minute! Thank you, Kerry!!!
At Fotonow we are gravely concerned about the serious social and environmental consequences of the climate crisis, declaring our own Climate Emergency on the 16 Sep 2019. As Operation Coordinator, I wanted to use this training and the One Planet Living framework to make sure we hit the targets we set out in our declaration.
What did I get from One Planet Living training?
I thoroughly enjoyed the workshop and must give my thanks to Joe and Nicole from Bioregional for their knowledge and enthusiasm! I met some great people who want to make the world a more sustainable place, and now have some great resources to call upon in order to do so.
The framework allowed me to break down the overwhelming task of becoming a sustainable business into small steps, developing outcomes, actions and indicators for each of One Planet Living's 10 principles. It meant that I covered all areas of business and was able to see what actions would have the biggest impact.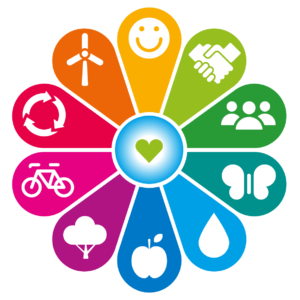 How will I use the training in the future?
When time and money are short, knowing what actions to prioritise is a great way to get focused and motivated. Quite often, one action can help you become more sustainable in multiple ways. I will be running a workshop with my colleagues to create our own One Planet Living Action Plan, to make sure we are all working together to become a sustainable social enterprise.
by Ryan Cheetham