Start your photo journey with us
We've partnered with Plymouth Marjon University to deliver the BA (Hons) Journalism with Photography degree.
Photography is the World's only common language and we'll teach you to harness it. Using creative approaches to making images, your study with us will complement your journalism and help to sell your story to readers and editors alike.
I've really enjoyed the past three years of my Journalism with Photography degree. I've gained experience in radio, TV, podcasting, and photographing all kinds of things including music events – which I completely loved. I've been pushed beyond the edge of my comfort zone and, to be honest, I really don't want it to end! Lucy Ashford, 2023 Graduate
Course Summary
Reporting the news accurately and with a passion for the truth is essential in turbulent political times. On the BA (Hons) Journalism with Photography programme you'll work with the other journalism students, learning all the relevant skills of modern journalism, complemented by a 'distinct focus' on photography led by ourselves at Fotonow using a creative industry approach.
Within modern media, editors are aware that the right picture sells a story and are looking for people with the right skillset to capture this. To help you develop those skills we've developed a partnership approach with Marjon – a university with an excellent track-record and socially rooted courses. You will develop powerful writing, editing, film-making and people skills, to place yourself perfectly for opportunities in the modern media environment.
In first year you will learn about the fundamentals of journalism and working in the media. You will learn the technical skills to capture great photos and look at how good photos make good stories. In second year you will learn advanced camera techniques with a focus on documentary photography and digital storytelling. In third year you will learn about photography in marketing, magazine production and take on a dissertation project. Sarah McAdam – Course Leader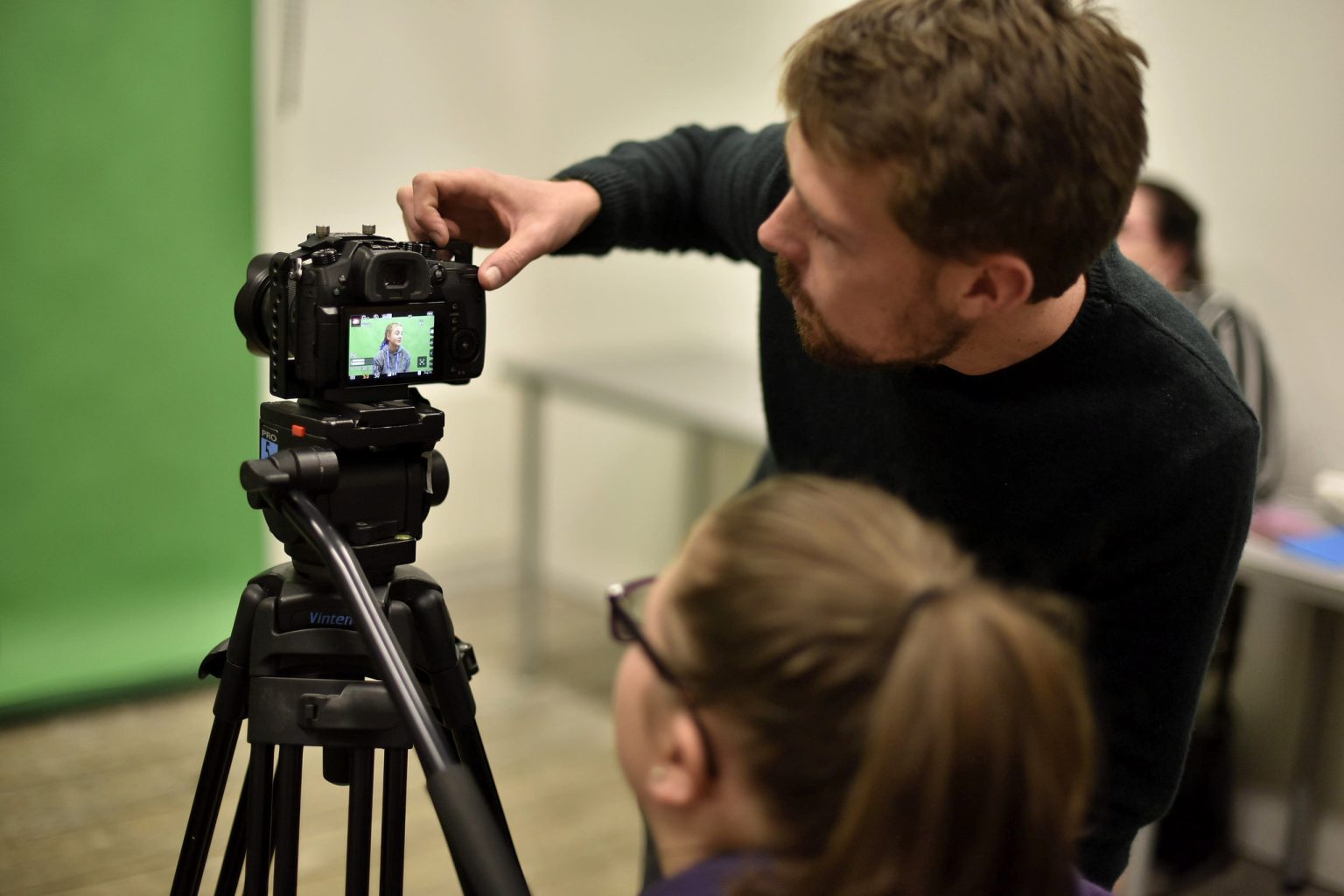 This course is perfect if you're curious about
What impact can photography and storytelling have on communities?
How can I tell important stories through photography?
How is journalism changing to adapt to the digital age?
What do you want to tell the world?
What can you see that no one else has spotted?
How do I create breaking news stories?
Image Credits
Header: Lizzy Page, current student.
Image 2: Lucy Ashford, 2023 graduate.
Image 3: Fotonow CIC