Bridging The Tamar Summer School
Words by Ryan Cheetham
August 14 – 18 was our Fotonow x Bridging The Tamar Creative Media Summer School at Tamar Crossings Visitor Centre, and what a week it was! We ran a range of media based workshops for 13 – 18 years that included photo walks, cyanotypes, and producing a TV style quiz show about the Tamar Bridge.
We had a group of 9 young people who were brilliant and lovely to work with. They got stuck and were real team players. By the end of the week the group had bonded, playing cards over lunch and cracking jokes while on set.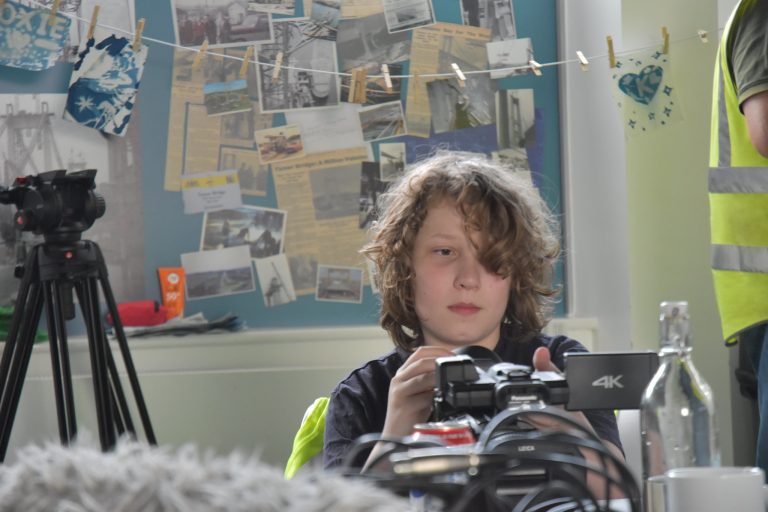 As a media practitioner, I had a great time and judging by the laughs we had, I think the young people did, too. I know my colleagues Emma Booth and Matilda Butler enjoyed their time with the group and we wish the best in the future.
"My daughter enjoyed the group work, the variety of activities and felt the overall experience was excellent. She has improved her confidence." – Parent Feedback
A big thank you to Bridging The Tamar for funding the summer school, giving a fantastic opportunity for young people to experience media practices for free and giving us the great space to run it – do check out the Visitor and Learning Centre if you're ever nearby!
21st August 2023
To enquire about Fotonow facilitating a creative media enrichment activity with your organisation please get in touch!