Crescent: Women+ Photography Group
Words: Farah Amer
Images: Fotonow / Crescent
Crescent is a women+ photography group established by Fotonow in May of 2022. The group is currently funded by The Rank Foundation as a part of the foundation's aim of helping individuals in the community by supporting the alleviation of loneliness and isolation. With this group, Fotonow aims to nurture the confidence of its participants and to provide them with new skill sets and opportunities that are going to help them with their general wellbeing and will provide them with a constant in their lives that they can return to when needed, in this case, photography and media. 
"It is really lovely that we can just create a welcoming space for people where they can flourish and have their own aims." – Emma Booth, Crescent Facilitator.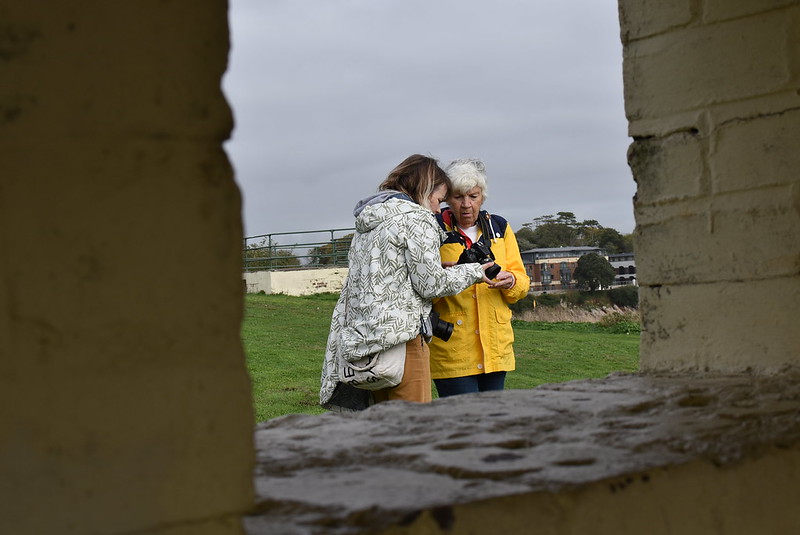 Crescent works to help individuals combat loneliness and isolation and is able to do so by connecting individuals with each other and bringing them together. This is made possible through the inclusive and encouraging weekly sessions taking place in-house at Fotonow where participants are provided with a space to fulfil their own goals and aims regardless of their reasons for joining. Participants are provided with support in group settings through different means such as that of workshops, talks, and guidance to meet individual aims.
The group's focus for 2023 revolves around topics and themes such as portraiture and connection, wellbeing in nature and alternative processes. The participants of the group are able to navigate these major themes through workshops, theoretical discussions, trips and practical sessions. They are also not only provided with opportunities to discuss these themes, their own produced work through these sessions, but also with the chance to discuss these themes with guest speakers and artists. While there are planned workshops, talks and sessions, there are also sessions where the members do photo walks where they are encouraged to photograph different scenes and sights. In autumn 2022 and spring 2023, the group visited Greenwood Music CIC to enjoy Wellbeing in Nature trips at Greenwood's base in the ancient woodland at Caradon, Cornwall.
One of the more prominent workshops, according to the participants, that took place in early 2023 was that of a collaboration that the members did alongside a slow fashion clothing brand called Minski, led by its curator, Nina Westwood. This joint cooperation offered the participants an opportunity to collaborate with one another, the models that they photographed for the brand, as well as with Nina. It also provided the group with the opportunity to experience what it is like to photograph in a studio environment and to communicate with all participating parties in order to produce work that was satisfactory for everyone.
The Crescent group also provides participants with opportunities to have their photography exhibited, with members encouraged to participate in upcoming Plymouth Nature Film Festival. This festival is a project that encourages sharing the stories of people and nature through amateur filmmaking and photography.
"It's a nice thing to be free and easy, because in some groups where there is a lot of people, it can be daunting." – A Crescent Member.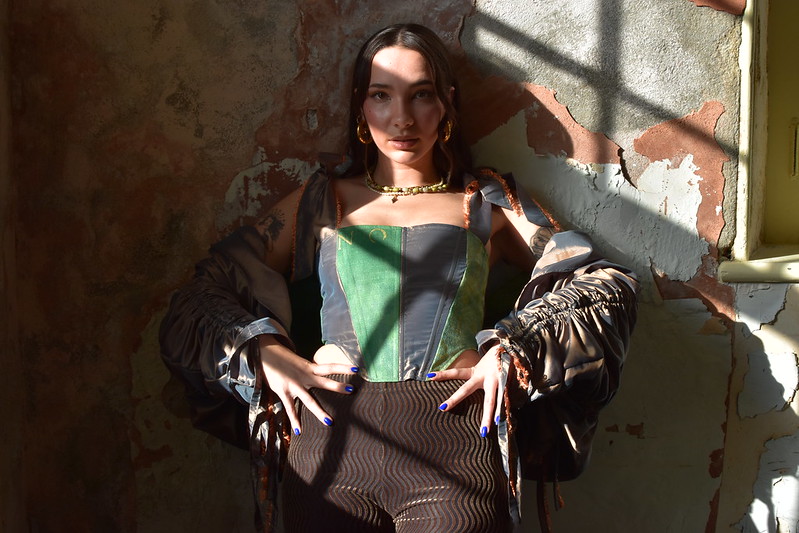 During one of the reflective sessions that they took part in, the participants voiced their thoughts, impressions, and feelings in regards to Crescent and their sessions. They  reported that they enjoyed the collaborative projects and that they found it easy to communicate with all of the participating parties during these sessions, even those set in studio environments which may often be daunting to new or amateur photographers.
Participants also noted and agreed that the sessions provided them with the opportunity to connect and socialise with individuals that had a common interest – photography – at least once a week without being or feeling pressured, but rather encouraged and excited to join these weekly sessions.
"I love seeing everyone's confidence build through the week and I get to see first-hand the impact that this is having on people's lives, which is really special because we have a lot of different people who join the group for different reasons." – Emma Booth, Crescent Facilitator.