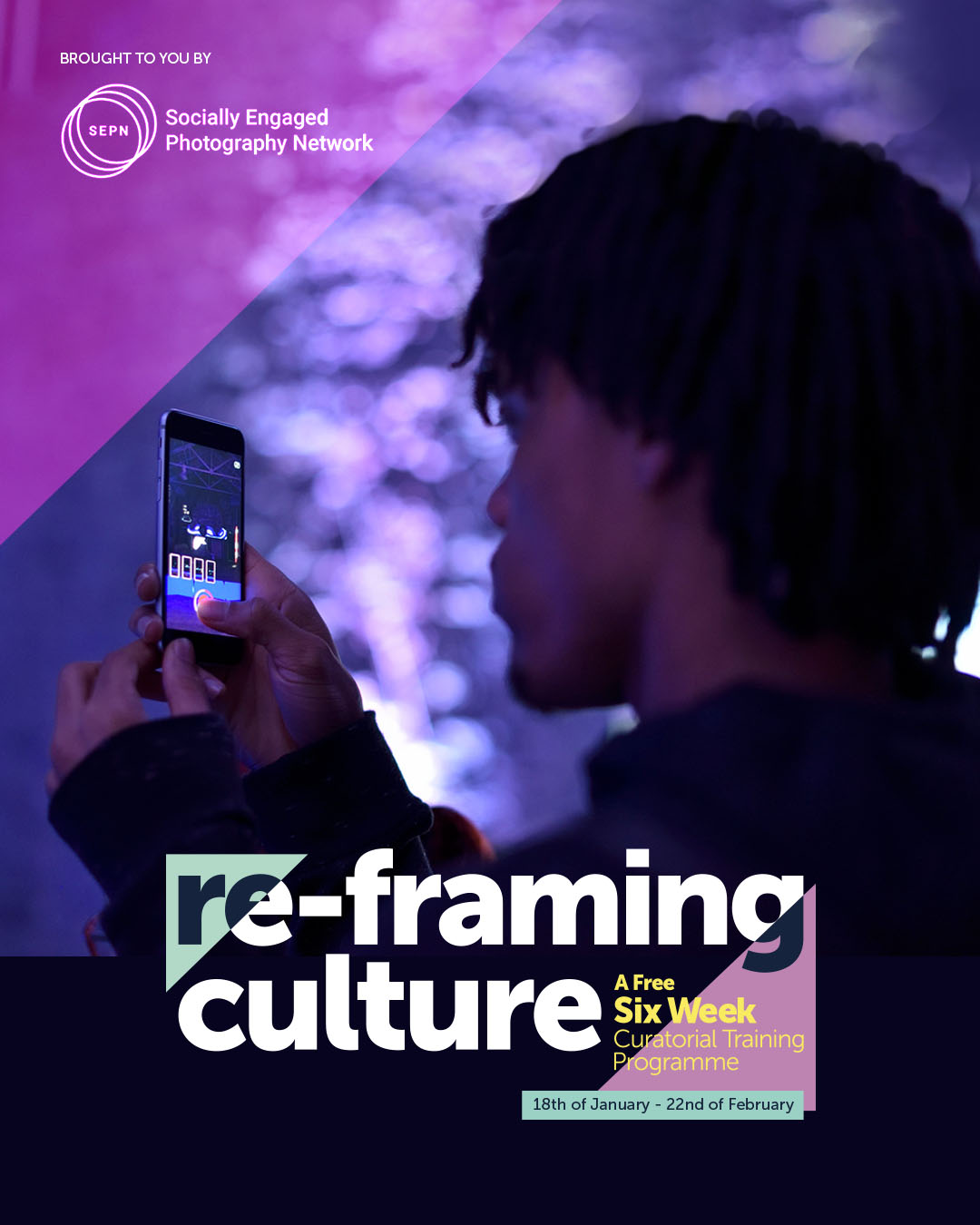 Re-Framing Culture" is a free six week training programme for creators and producers which explores the potential value and impact of delivering socially engaged photography commissions.
Fotonow are leading the delivery of this programme in the South West and we are keen to hear from photographers, artists, curators and producers, museum or library professionals from all different backgrounds, and with differing levels of experiences, whether you are a recent graduate, self-trained or have been working in culture for many years.
Beginning in January 2023 the training is funded and supported by Art Fund, as part of their reimagine grants and this South West opportunity, led by Fotonow, is part of a programme led by Open Eye and the Socially Engaged Photography Network (SEPN).
Programme Dates
18th Jan (in person)
25th Jan (online)
1st Feb (online)
8th Feb (online)
15th Feb (online)
22nd Feb (in person)
How To Apply
Please apply via an online form [Update: NOW CLOSED]
We understand that practitioners may work across curating, producing and artistic practice so we welcome people to self-define their practice within the application.
Deadline for applications is 12pm on 15th January 2023.
For more information about the programme please contact info@fotonow.org