Working with Unlocked reporters at Plymouth Art Weekender 2020
Emma Winslet, photographer and facilitator, Fotonow.
Unlocking Art and Culture in Plymouth
In a year that has been full of social distancing, face masks, cancellations and uncertainty amongst the arts and community projects; it was wonderful to return to Plymouth Art Weekender to celebrate the vibrant creative community of Plymouth – and what better way to cover this than with our first Unlocked reporting mission!
We watched our young people grow in confidence across the course of the weekend, using the equipment, engaging with the artworks and interviewing the artists.  The artists we interviewed were really open and engaging, and these discussions gave us a great insight into both the Art Weekender and their work. It was a real pleasure to run around as reporters gathering as much information as we could over our two days of reporting.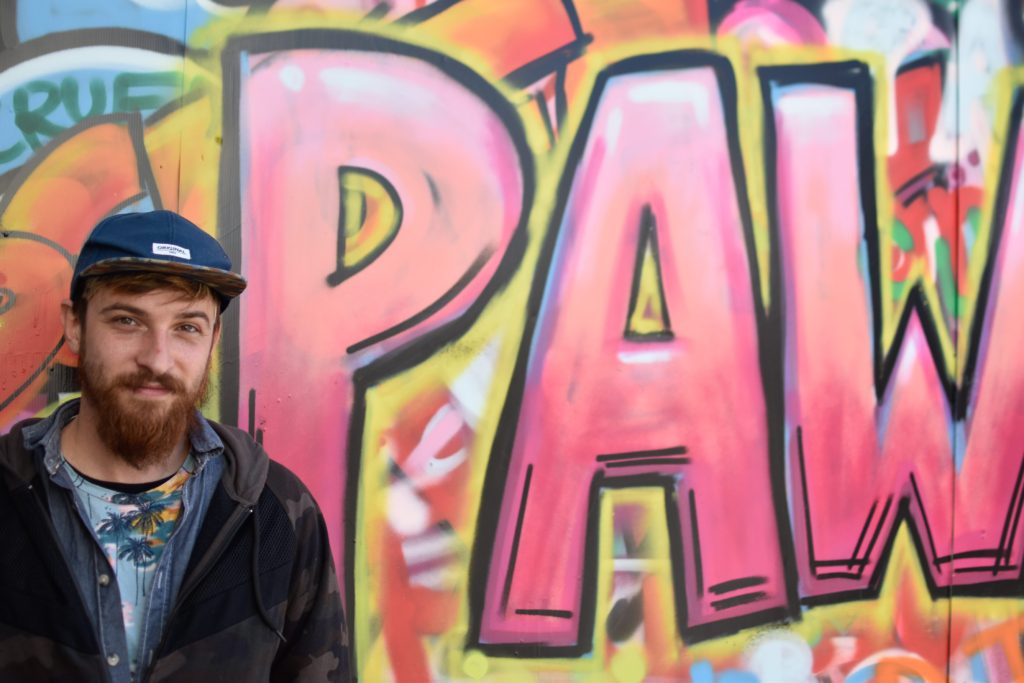 Working Together
There was such an incredibly strong aspect of community across the Art Weekender Programme (which is always an undercurrent). The art weekender felt accessible and did very well to adapt to our new normal. This comes across loud and clear in the brilliant media created by our young people.
We split into two groups across the weekend. Angelika and Jim's team on filming and photography, Ryan and Emma's team on photography and audio – and the outcomes are a joy to see! Each young person worked to their strengths in terms of where they'd like to be in the operation, but weren't afraid to move out of their comfort zones with encouragement from the team. Emma and Lisa held the fort at Moments Cafe, where we were lucky to have a base for the weekend.
A Pavilion for U.S.
A project which summed the spirit of the weekender was A Pavilion for U.S. – Do you agree?  by William Luz. Our young reporters chatted with William regarding commonality, community, union and togetherness and the importance of supporting young people on their creative journey – all words that convey the atmosphere and feelings of the Art Weekender perfectly. We look forward to next year's Art Weekender and seeing how far our budding journalists and creatives have come by then.